Bacon Wrapped Shrimp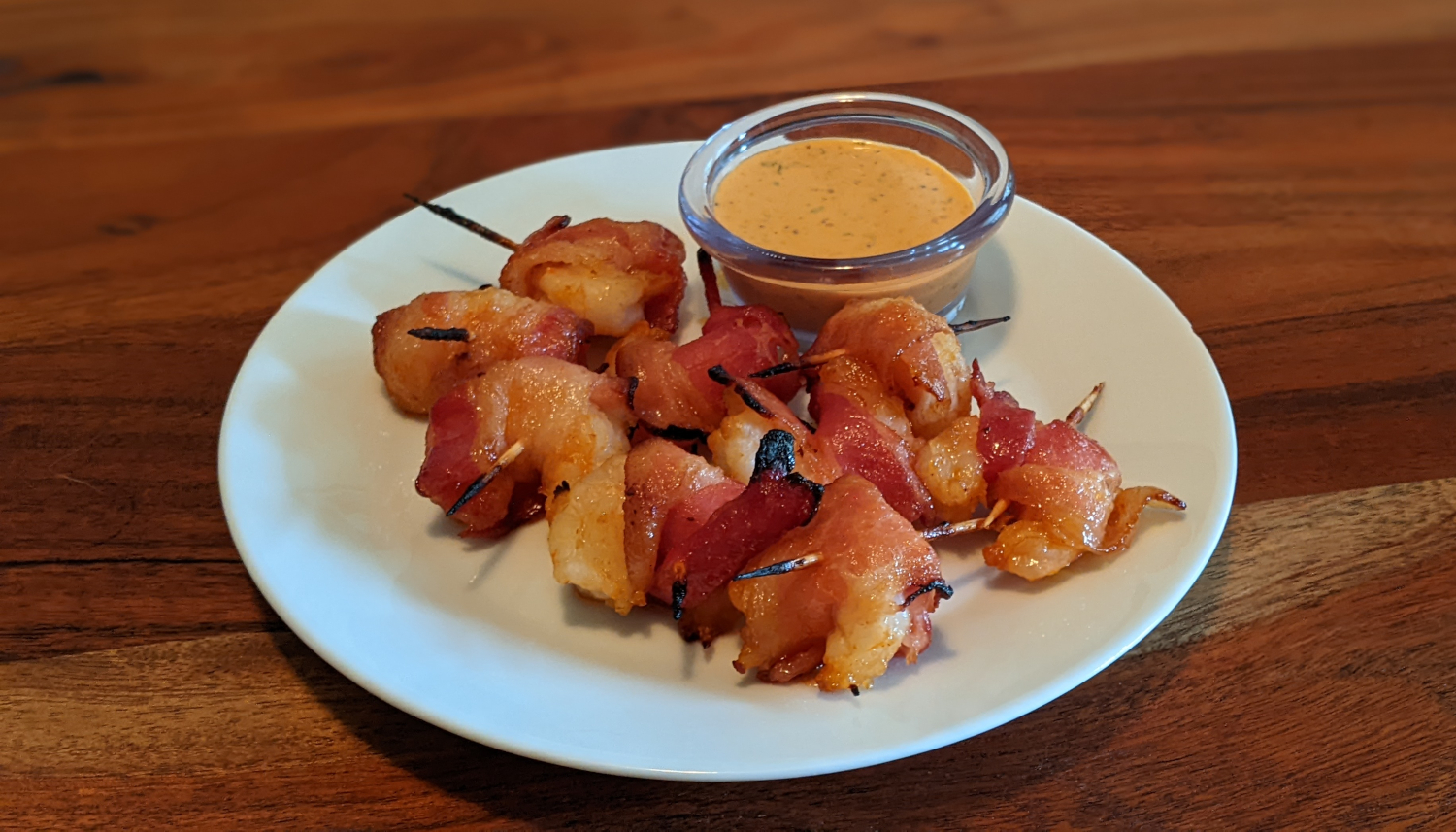 Author:
Holly Nilsson
| Cooked:
July 23, 2022
Yields: 4 Servings | Prep Time: 15 Minutes | Cook Time: 10 Minutes
Ingredients
---
1 lb large shrimp, peeled and deveined, thawed
8 slices bacon
2 Tbs butter, melted
2 Tbs honey
2 Tbs barbecue sauce
1 Tbs sriracha
1/2 tsp garlic powder
Salt and pepper
Directions
---
Preheat oven to 375°F and line a baking sheet with foil. Cut bacon strips into thirds and place onto baking sheet. Cook for 5 minutes and remove from oven.
Turn the oven to broil, and line the baking sheet with a new piece of foil.
Combine the sauce ingredients into a bowl and mix to combine.
Wrap each shrimp with a piece of bacon and secure with a toothpick. Then dip each shrimp into the sauce mixture and place onto baking sheet.
Broil for about 10 minutes, turning the shrimp halfway through. Cook until bacon is done to preferred crispness.
Additional Notes
---
As you can see in the image, our toothpicks burned... To prevent this, soak them in water for a few minutes before skewering.
Shrimp weren't as sticky as I would have liked. Maybe try 1 Tbs butter next time.
We used a Cajun remoulade for dipping.