Broccolini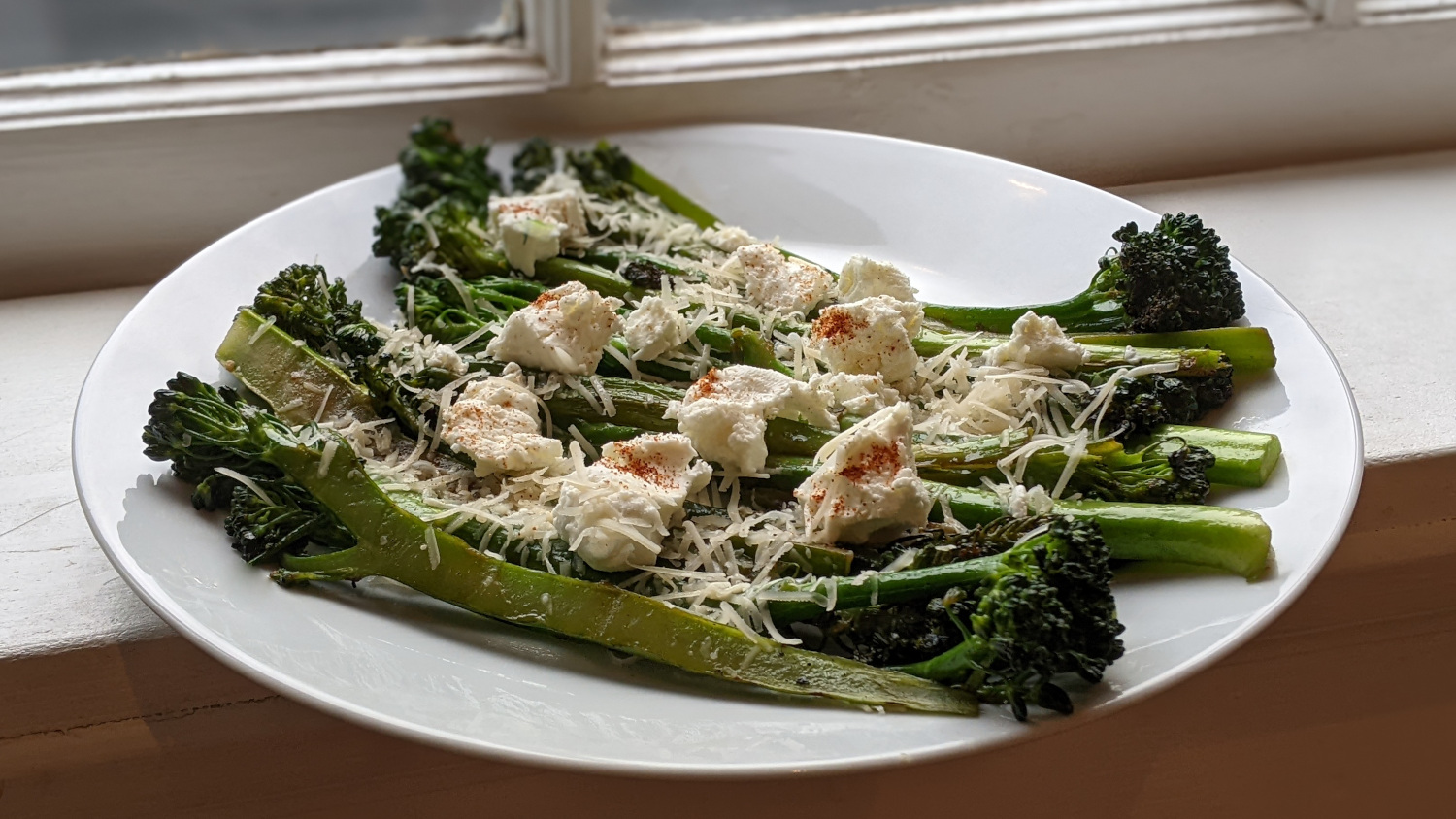 Author:
Derek Nichols
| Cooked:
May 7, 2022
Yields: 4 Servings | Prep Time: 15 Minutes | Cook Time: 15 Minutes
Ingredients
---
2 bunches broccolini
2 Tbs olive oil
1 Tbs minced garlic
1/4 c. water
1 Tbs olive oil
Salt
Shredded Parmesan cheese
Lemon juice
Goat cheese
Paprika
Directions
---
Wash broccolini, remove any leaves, and halve larger stems lengthwise.
Heat a cast iron skillet over high heat. Add oil and garlic and cook for about 1 minute stirring frequently.
Add broccolini to skillet and toss in the oil and garlic. Cook for 2-3 minutes, stirring occasionally.
Pour in water, reduce heat to medium, cover, and steam for 4 minutes.
Uncover and increase heat to high. Add an additional Tbs of oil and add salt to taste. Toss the broccolini and cook until they are charred.
Remove from heat, top with shredded Parmesan cheese, squeeze of lemon juice, clumps of goat cheese, and sprinkle of paprika.
Additional Notes
---
2 bunches seems like a lot to fit in the pan. We had to cook in batches... Or simply only cook one bunch and use slightly less oil.
When I was younger, a waitress at Cracker Barrel randomly asked if I wanted lemon with my broccoli. I was intrigued and tried it, and let me just say, I've never looked back. Lemon and broccoli is a match made in heaven.